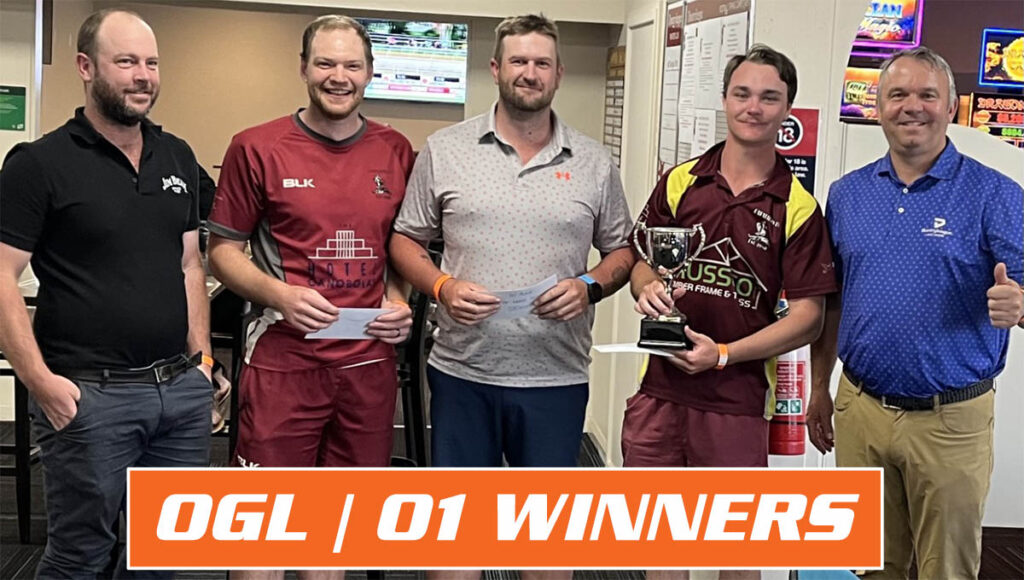 CONGRATULATIONS to The Weapons Of Grass Destruction for taking out the inaugural Orange Golf League or OGL/01. 
The Weapons of Grass Destruction team consisting of Mitch Black,  Matt Corben, Bailey Ferguson, Will Currell, Scott Kennedy, and Darren Morris played 31/36 of their allowed rounds with Mitch Black leading the way contributing 85 points to his team.
The Dereks and The Duntryleague Tribe finished 2nd and 3rd respectively with only 5 points separating the top 3. 
The OGL/01 MVP was Harry Dean of Bryson's Disciples. Harry, with 116 scoring points was the form player contributing more points for his team than anyone else did for their teams.
The weekly prize money and balls were shared amongst over 50 players.
The Preso Party was a great night, a terrific chance to unwind at the end of the year with friends old and new.
The great news is that OGL/02 is not far away now, starting on February 14, 2022. Registrations have opened so start planning your teams and we look forward to seeing you for some more fun and games very soon.